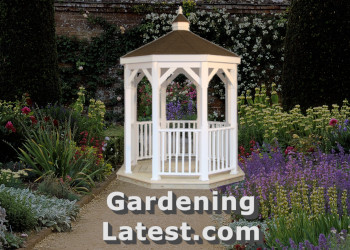 Gardening Latest is the market's authoritative resource covering garden design, tools supplies and building in the U.S. and throughout the globe. Our aim is to be the voice of gardening news and yard design, supplying editorial and understandings relating the current trends and engaging in the latest gardening topics topics trends and movements.
With a large number of visitors each month, it is the place that both gardening professionals, decision makers and those with a general interest come to find timely, actionable information and evaluation on the ever-changing gardening and landscape world.
Meet the Team
At gardening latest we are blessed with a team of experienced writers and gardening experts that are able to bring to their knowledge and experience from the gardening world with the aim of helping you develop and execute the very latest gardening trends and practices in your own yards .
Keith Hardy
Keith has been involved in the gardening and landscaping industry for the past 21 years. From a jobbing gardener to running his own landscaping services. He is now dedicated to bringing you the latest in gardening news.
Keith has been involved in the garden and landscaping industry for 21 years. He started off as a jobbing gardener and then moved on to managing his own landscaping company. Over the last few years, he has worked on some large projects including the development of a new golf course, a major residential estate and a commercial property landscaping.
Keith now runs his own landscaping business which specialises in lawn care, tree surgery, hedge trimming, shrub pruning, groundwork and general maintenance. His company also provides landscape design and installation services.
In recent years Keith has taken to articulating his ideas and experience in the gardening industry into articles, writing extensively about horticultural topics. His articles are designed to help all levels of gardeners find the right and accurate information relating to their garden ideas, needs or problems.
Terry Holmes
Terry has worked in gardening related industry for the past 18 years and he has always worked hard to make sure his clients have the best experience possible. He understands that every garden is unique and he takes pride in creating something special for each client. His goal is to create an environment where they can relax and enjoy themselves while working in their gardens.
Terry's principal area of focus is lawn care, and he has vast experience in both establishing and caring for existing lawns.  Aa a specialist in dealing with soil erosion, Terry can help you identify problems before they become costly issues. He also offers advice on how to improve your lawn using organic methods.
He also offers advice on how to keep your lawn looking its best by using the right products and techniques.